EARLY WEEK: Aug 13-17, 2018; 9am-3pm
All grades are required to attend.
STUDENTS: This is a demanding physical activity that requires plenty of rest, food and water in the body the entire week. Eat a strong breakfast, drink a lot of water and sleep well every night of the week. Make sure you are wearing comfortable shoes!
Please bring
-Lunc
h and snacks (Lunch excludes

Friday

as we will have our BBQ

on Friday

)
-A water bottle that can be refilled
-Your marching band instrument
-Sunglasses and Sunscreen
-Comfortable shoes to march in
-A positive attitude- be ready to have fun!
You will meet at the band room Monday morning at

9 AM

, Room Number 1313. From the main entrance of Interlake High School proceed through the commons area past the main office towards the cafeteria kitchen, then take a right to the music wing
Around the band room you will see a volunteer table. Look for it. Upon arrival, please
-Check in with the volunteer
-Fill in a form that will be provided to you upon your arrival (it is a short and sweet form)
-Have your candid shot taken by a volunteer
-Show your Uniform Fee Payment receipt
-Have your uniform fitting
-Fill in the google form
https://goo.gl/forms/WIMEKfPdXt3XHtAp1
If you have ALL THESE ITEMS CHECKED OFF OUR CHECKLIST, you will enter a drawing for a $20 gift card! Drawing will be done

on Friday

during the BBQ. So you have all five days to come and complete all items.
PARENTS: Please ensure timely arrival and help your student complete the Uniform Fee Online Payment. To be able to pay the $50 Uniform Fee, please go to
https://touchbase.bsd405.org/signin.aspx
Enter your BSD student ID as your user name
Last Name as password (First Letter Capitalized)
Select--- Your student's name
Select--- Shop for Items at Student's School
Select----Class Fees (Art, Music, Science)
Add Band Uniform 18-19 to cart
Conveniently pay with your method of online payment
Print the receipt and send with your student
FRIDAY BBQ: Parents/siblings are invited to join to meet the directors and other band parents. There will be burgers, hot dogs, veggie burgers at no cost. We are still looking for help with the grill, arranging the food serving, set up, clean up, as well as buying the supplies. We are really running a little thin there for volunteers.
E-mail
David Kristensen at
dkristensen@comcast.net
or Jyoti Rasal at
jyotirasal@gmail.com
or text 4257708792 if interested in helping out on Friday with the BBQ. No help is small!
​BBQ setup will start from 10:30 am on Friday, the 17th of August.
GENERAL HELP: This involves helping directors during the students' practice, collecting forms, giving out water and popsicles from Monday to Thursday. We also need help buying supplies like popsicles, burger buns, soda, chips, cookies, etc. for the BBQ. Volunteers, please contact Jyoti Rasal at
jyotirasal@gmail.com

UNIFORM VOLUNTEERS:
Our Uniform chairs and a
few wonderful volunteers did a great job today. They were working for more than six hours and covered almost half of the students' uniforms. We need more parent volunteers who can come and do the alterations at school or take them home and bring them in by

Friday

. We
are also in need of some sewing machines. Please bring one if you can and it's okay if you don't have sewing experience.
Please contact Bernie Shell at shellbernie@gmail.com and Karen Demaree at kbdem@outlook.com
Powered by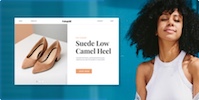 Create your own unique website with customizable templates.