---

2017-18 Marching Band Pictures

Band Performance Videos
2017 Early Week Interlake Saints Marching Band Camp
August 14-18 from 9am-3pm at Interlake High School

Over the second week of August, Interlake band students participate in a fun-filled week of marching drills and music, learning new marching band music, gaining a lasting comradery and esprit de corps among band members. It is during this week of marching activities that band students are fitted for their marching band uniform, receive a packet of marching band music to begin memorizing, learn fundamental marching drills, and work to prepare the first two marching and field shows. Early Week activities culminate with a BBQ lunch celebration provided by the Interlake Music Parents Association at noon on Friday.

On Monday, August 14 at 9am all band students will meet in the Interlake band room (1313). From the main entrance of Interlake High School proceed through the commons area past the main office towards the cafeteria kitchen, then take a right to the music wing.

Please consider and plan accordingly that for a number of students Early Week Marching Band Camp is a physically-demanding week. We ask that students prepare for this experience as they would ready themselves for a sports camp. Get plenty of rest, wear shoes that are appropriate for extended periods of marching, eat breakfast before each session, stay hydrated, and dress according to the weather. Instructors will provide lots of breaks for rest and water throughout the day, but be aware that temperatures on the turf field can be uncomfortable in the summer, and learning to march while carrying and playing an instrument is an energetic and physical activity!

Remember to bring the following to Early Week Marching Band Camp:

Lunch and snacks
Water bottle that can be refilled
Marching band instrument
Sunglasses and sunscreen
Comfortable shoes to march in
A positive attitude -- be ready to have fun!


Powered by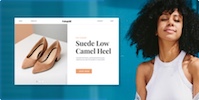 Create your own unique website with customizable templates.