Bellevue Jazz Festival,
2018
​
I
nterlake Jazz 1 placed 1st in the AAA Division
Outstanding Soloist Awards:
Mert Selcuk, piano
Ishaan Ghose, tenor sax
Kenji Wagner, trombone
Kai Wagner, trombone
Honorable Mention:
Ryan Bui, Baritone Saxophone
Amy Shell & Iris Deng, Trumpet
Alison Saw, Flute
Buddy DeFranco Jazz Festival at the University of Montana
- 2018:
BEST SOLOIST
(IHS had 3 out of 4 awarded!)
Mert Selcuk, piano
Amy Shell, trumpet
Kenji Wagner, trombone
Honorable Mention:
Ryan Bui, Baritone Saxophone
Ishaan Ghose, Tenor Saxophone
BEST SECTION
(IHS had 2 of 4 sections awarded)
Newport Jazz Festival, 2018
Jazz II - A/AA Division Showcase winners
Chamber Orchestra sweeps the Awards Ceremony in Anaheim!
​The Interlake Chamber Orchestra gave an amazing performance of the Brandenburg Concerto No. 3 by J. S. Bach and Introduction & Allegro, op. 47 by Edward Elgar at the World Strides Heritage Festival in Anaheim on Friday, March 16. They received a perfect score of 100 points from all three adjudicators! This is a HUGE accomplishment because in the 40+ years of this national festival it is the very first time that an instrumental group has ever received perfect scores from all the judges!!! The orchestra received the Adjudicator Award, Outstanding Orchestra Group Award, Gold 1st Place Award, and the Spirit of Anaheim Perfection award (a one-time award created specifically for their incredible achievement). Four of our students also received the Maestro Award – Marie Leou, Fiona Soetrisno, Léo Dage, and Sophia Cho.
We are so fortunate to have a thriving music program here at Interlake, and this is due to the support we receive from the IMPA, our music families, and the incredible Interlake staff. Thank YOU for your continued support of music!
Congratulations to the following music students on their acceptance into 2018 WMEA All-State Honor Groups!!
​
BAND




Iris D


Kira E

Anthony X


Marjorie H


Estella X


Jessie L


CHOIR





Aayushi K
Sidharth L

Meghan R
​Kai W



ORCHESTRA





Emily C


Olivia M


Kelly C


Jessica N


Monica C

Russel S


Léo D


Sophia S


Téo D


Fiona S


Hanna J


Jacob Z
Reno Jazz Festival,
2017
Jazz I - First Place "B" Division
Bellevue Jazz Festival,
2017
Jazz I, First Place "AAA" Division, Sweepstakes Award
Newport
Jazz Festival, 2017
Jazz II, Runner-up "A" Division
Orchestra accolades for 2015-2016
Superior Ratings for all 3 Orchestras (Chamber, Sinfonia and Concert) in the King-Co Eastshore Orchestra Festival
WIAA 2015-2016 Academic State Champions
Congratulations to Marie Leou for winning 3rd place in the solo violin division of the Washington State Solo & Ensemble Festival
Many Interlake Orchestra students were selected to perform in the All-State and All-Northwest Honor Groups
Marching Band accolades for 2015-2016
Congratulations to the Marching Band for their 2nd Place finish in the 17th of May Parade (Ballard) and...drum roll....
FIRST PLACE Finish in the Port Townsend Grand Rhody Parade!
Thanks as always to Villy Vassdal for filming and producing!

Powered by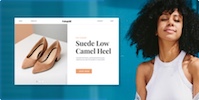 Create your own unique website with customizable templates.